---
How to run a faster marathon ?
Do not run alone !
New personal best for half marathon in 1:30:54:
On 20.09.2014 i ran the Dublin race series half marathon in a new personal best of 1:30:54. After having dental treatment, a business trip to germany and the celebrations for my girlfriend's graduation i did not stick to my running plan and was pleasently surprised to hit that time. With one month left to the Frankfurt Marathon i am in distance of achieving my goal of a sub 3:00:00 marathon. Time to get back to plan and dig in for October. Fun fact: If i was a woman I would've been the 9th fastest in the race. Overall I was placed 504 out of 6000 and 178th in my own category.
Big thank you to senior runner Sean
I couldn't have done it without Sean and this is a story of how inspiring running can be. I am 28 and he is past his fifties and still running. All of his club supported him on his way and we ran side by side for the last three miles pushing each other to our new personal bests. In every race so far I found someone to help me on the last few miles and I definetly recommend that you find someone to do likewise for your races to hit that PB. Believe me, your instinct will show you who to pick if you are not with a club already.
---
Sean and me after the race: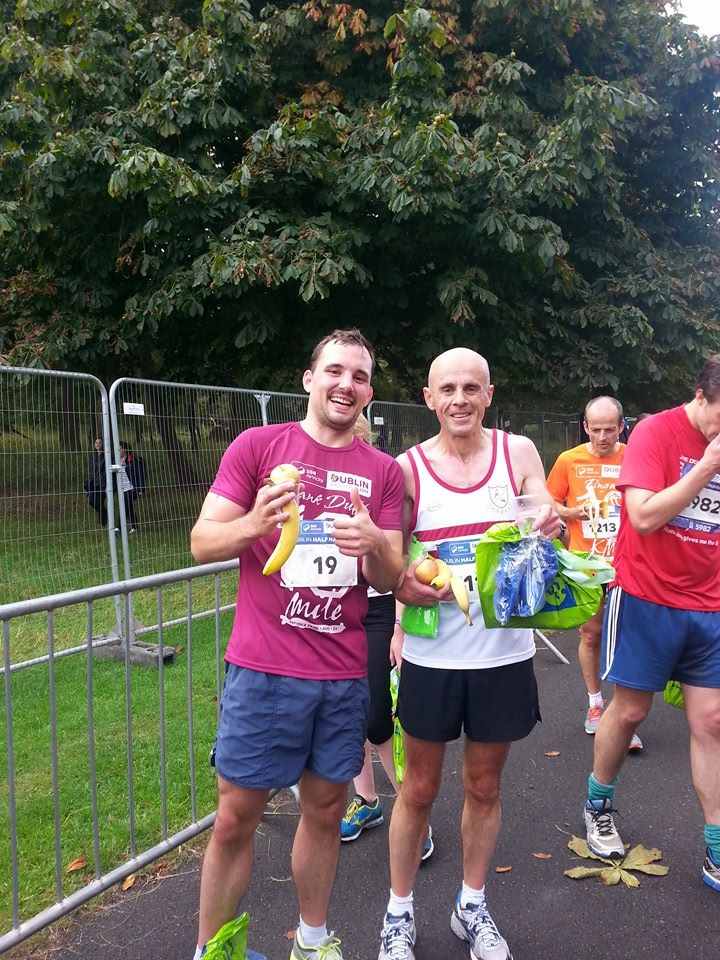 How to run a faster marathon ? Do not run alone!
Check out the other posts in the series: