How to run a faster marathon? Run on your holidays
First you think it is hard, but then you enjoy it!
I went to a beautiful holiday together with my girldfriend in July 2014 organised by Riviera around the Bay of Naples. We opted for the all inclusive no brainer: Everything is done for you kind of vacation as we made the experience that this leads to less complications. The kids were off to the scouts to Lisbon and we had a great time.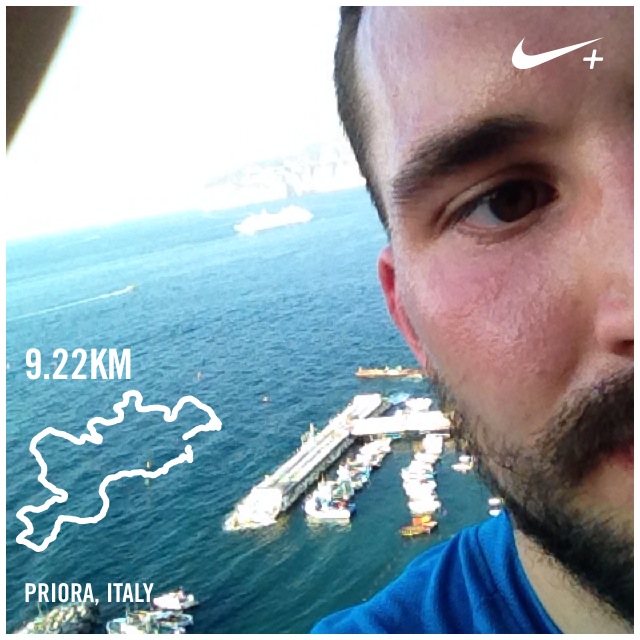 The trip included boat trips to capri, round capri and along the sorrento coast. We also managed to visit Ravello, Pompeii, Naples and Mount Vesuvio. The views from the hotel were stunning as was the beautiful coastal town of Sorrento.
My personal highlight of the holiday, apart from time off with my girlfriend from everything, was the villa of Axel Munthe. Munthe was a philanthrop living in Italy who was born in Sweden, attended medical school in France and served as the personal doctor to the swedish princess Victoria 1892 until her death in 1930.
Unfortunately the hotel had no gym which forced me to go outside in unknown terrain for my runs, which I usually do not enjoy, as for example in Boston, the running would have been impaired by having to look at for cars at every corner.
When i asked the hotel staff for a good running route they looked baffled and said "Are you sure" and I said "Yes where could I run here". They tried to be helpful, but of course if you don't run yourself you can't really relate to the request. Out I went and explored.
The first run was down to the village of the Sorrento and back and amounted to a 6k run. The second time around I decided to be adventourers and go into the hills. I ran over the hill to the neighbouring town of Priora and back again to Sorrento along the coast. Beautiful!
I started out with a above 50 time on that 9.25k route with a mile uphill at the end, because I was not sure what distance it was from Priora to Sorrento. After establishing the route I managed to run faster and brought it down to 42 minutes before we left. I squeezed the runs in directly after coming back from our excursions and dinner while my girldfriend had a snooze after walking around for the whole day.
Further reading