Optimum Nutrition Whey Protein vs. MYPROTEIN Whey Protein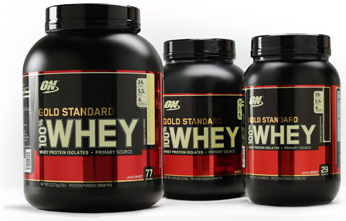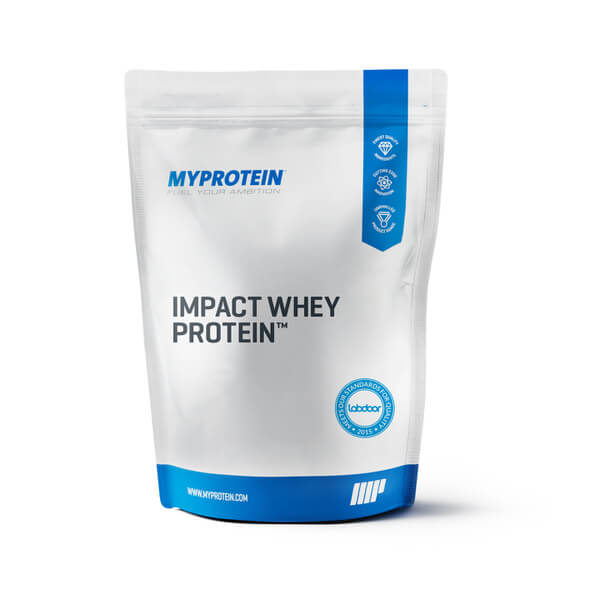 This is to give you an overview of two of the main protein brands which I am personally using and what to get if you are just starting out. The low price, slightly lower quality version with a wider range of flavors is MYPROTEIN. The market leader, higher controlled and distributed version is optimum nutrition. Cooks might want to choose MYPROTEIN over optimum nutrition as large quantities will be easier to store and the wider range of flavors leaves more options to create various nuances in your cooking.
Companies
MYPROTEIN is the runner-up of the two in the market based on what I can find. MYROTEIN is part of the Hut Group which bases their operation in the UK and is currently expanding internationally. Their main focus is Online Sales through their E-Commerce portal for their range of roughly 1.500 products for MYPROTEIN. Under the Hut group Umbrella, you will also find several other dieting and beauty related brands. If you want to go into more detail please check out my summary on the MYPROTEIN brand.
Optimum Nutrition was founded in 1987 by Tony and Michael Costello and is therefore roughly 20 years longer in the game as MYPROTEIN. Originally based in North America, Illinois, the company got acquired in 2008 by Glanbia, which is based in Kilkenny Ireland (that is a twist I personally did not expect at all). While MYPROTEIN takes the approach of selling online only, Optimum nutrition is well distributed and available in many gyms. I personally live in a small town in Ireland and I can buy it in the local biggest gym, Holland & barret's, one local provider of supplements and in Elvery's. In none of the places, you can acquire MYPROTEIN products.
Also, interesting case studies as both companies got acquired by a bigger group, are direct competitors, one is trying to enter the American market, the other was already established there, and two different approaches to distribution with roughly the same target group if you are into business.
Packaging
Optimum nutrition takes the approach of a black base color while putting colorful accents in the middle of their packaging. All in all the packaging of the optimum nutrition range is made of hard plastic containers which can be reused and are cumbersome to store.
The good thing about this is, that they are not easily ripped, stabbed into, can also contain liquids or reused and it is easier to get the powder out without making a mess of yourself and the kitchen counter. You will be pleased not to have to wipe down the kitchen counters after every use of the protein with this one.
The bad thing about their packaging is that it is less than optimal for traveling. There is also a possibility that you could lose the lid, in which case you have an open two-kilo container of supplements flying about the kitchen. A feast for rats and the like. It is not likely though, that you will lose that lid, but if you are really fuzzy and feel like you can not reuse a lid after it has dropped to the ground, this is not the best packaging design for you. The lids are screwed to the top of the containers.
All the products of optimum nutrition I have gotten so far (Whey, Casein, Mass Gainer, Pre Workout) came with a spoon in the box which helps you to get the amounts correct.
Nutritional facts
Impact whey protein
Per 100g
Per Serving
*RI
Energy
1740 kJ/412 kcal
435 kJ/103 kcal
5%
Fat
7.5 g
1.9 g
3%
of which saturates
5.0 g
1.3 g
6%
Carbohydrates
4.0 g
1.0 g
0.5%
of which sugars
4.0 g
1.0 g
1%
Protein
82 g
21 g
41%
Salt
0.50 g
0.13 g
2%
* Reference intake of an average adult (8400 kJ/2000 kcal)
The servings vary by 5 grams per scoop. The Gold standard whey scoop provides you with a 30g serving, while the Impact Whey one delivers 25g.
Per serving you will get more protein out of the gold standard whey compare to the MYPROTEIN alternative. This is the point for which you bought the product in the first place, as I personally conveniently assume that you want to bring your protein intake up if you are in the market for whey protein purchases.
What is interesting to me is that the MYPROTEIN formula has almost twice as much fat in it compared to the gold standard one, even though it is a smaller serving. Fat is not necessarily bad, as it provides energy, still worthwhile to keep in mind when you want to go on a low-fat diet.
In carbohydrates, the gold standard has three times the amount per serving compared to Whey Protein and on sugar, they are on par.
Flavor range
The flavor ranges are both extensive. from my personal experience do not strive to far from standard tastes like chocolate, banana, and vanilla unless you are picking up only a small supply of protein or use it for cooking.
For optimum Nutrition I found:
Banana Cream
Cake Batter
Chocolate Coconut
Chocolate Malt
Chocolate Mint
Coffee
Cookies & Cream
Delicious Strawberry
Double Rich Chocolate
Extreme Milk Chocolate
French Vanilla Cream
Mocha Cappucino
Rocky Road
Strawberry Banana
Vanilla Ice Cream
White Chocolate
I can personally vouch for vanilla ice cream, double rich and strawberry banana. My least favorite of them was the strawberry banana. If you mix with water I would recommend vanilla. If you have your whey with milk, chocolate is really nice.
For MYPROTEIN Impact whey I could find:
Apple Crumble & Custard

Banana

Banana Split

Banana Stevia
Banoffee
Blueberry & Raspberry Stevia
Blueberry Cheesecake
Blueberry
Chocolate Banana
Chocolate Brownie
Chocolate Caramel
Chocolate Coconut
Chocolate Cookies & Cream
Chocolate Mint
Chocolate Mint Stevia
Chocolate Nut
Chocolate Orange
Chocolate Peanut Butter
Chocolate Smooth
Chocolate Stevia
Cinnamon Danish
Coffee Caramel
Cookies & Cream
Double Chocolate
Golden Syrup
Humbug
Latte
Lemon Cheesecake
Maple Pecan
Maple Syrup
Melon
Mocha
Natural Banana
Natural Banoffee
Natural Chocolate
Natural Strawberry
Natural Vanilla
Neapolitan
Orange Cream
Peaches & Cream
Peanut Cookie
Pecan Pie
Pineapple
Raspberry
Rhubarb & Custard
Rocky Road
Rum & Raisin
Salted Caramel
Sticky Toffee Pudding
Stracciatella
Strawberry & Raspberry
Strawberry Cream
Strawberry Jam Roly Poly
Strawberry Stevia
Summer Fruit
Tiramisu
Toffee Flavour
Unflavoured
Vanilla Flavour
Vanilla Raspberry Flavour
Vanilla Stevia Flavour
Out of this range, I can only vouch for Strawberry cream. Nice flavor with water, even better with milk.
Here you can clearly see, that MYPROTEIN uses their lack of distribution and therefore producing less on bulk to be kept in stores to provide a wider range of tastes. Optimum Nutrition sticks to a few core tastes which will more likely resell when put on a shelf. MYPROTEIN does not have to worry about that to the same extent as their competitor and therefore gives their customer more choice. This is good for cooking enthusiasts who want to experiment, as there is more to choose from and with the latest fitness trends the use of protein powder in recipes seems to be on the rise.
One example of this would be the body coach Joe Wicks in his Lean in 15 programs who gained recent popularity in the UK via youtube and has published two books by now. Wicks himself claims to use MYPROTEIN for his recipes.
Prices
Prices are fairly complex as there is a lot of discounting going on in the supplements industry and if you are smart with discount codes and the timing of your purchase the pricing becomes relatively hard to compare.
Generally, you will find that the prices for MYPROTEIN are lower per 1g of protein you will purchase compared to optimum nutrition if you browse through various comparison sites. As they have done a better job than I will do in this post only on prices, maybe do your own research.
You can grab a pot of Optimum nutrition whey at your local reseller for 50 - 70€. The MYROTEIN Whey range starts at 20€ upwards.
Quality of product
In my personal opinion, the quality of the optimum nutrition whey is a substantial cut above the quality of the MYPROTEIN Impact Whey. It solves better in water and milk, needs less shaking, does not stick to the fingers as easily and also works better when making pancake batter. This, unfortunately, comes in at a higher price tag that does not necessarily justify this quality advantage if you are a regular taker of protein and go through one 2.5kg package a month.
This is as far as my personal opinion goes as a consumer. If you want a more scientific study on the quality of the two products based on their ingredients you will find MYPROTEIN significantly higher ranked than Optimum Whey Protein on a study that labdoor did.
Conclusion
Optimum nutrition is the mass distributed market leader with the brand awareness to justify a high price tag. Based on this quality control in the production has to be up to higher standards due to their reseller network and entry in basically every major market around the world. The drawbacks from this are for you as a customer that you are paying more and that the range of tastes is somewhat limited compared to the runner-up MYPROTEIN Impact Whey.
MYPROTEIN Impact whey has to be applauded for their innovative packaging which saves space in the kitchen. They are not around as long as the market leader and not available on general reseller shelves and the quality seems to be a bit lower based on my opinion. This lack of distribution and quality is counteracted by a wide range of tastes.
If you are a regular user who does not get annoyed by his protein not being soluble in some instances and therefore more shaking required and some residue left in the shaker, buy a big bag of MYROTEIN powder of the taste of your choice and reorder in time online when the bag is about 2/3 through.
If you are not on a tight budget and like the convenience of popping a 2.5kg barrel of protein into your cart for immediate consumption when home from the weekend shopping, use optimum nutrition.
Further reading